Professional Flooring Expert
We strengthen you professionally
No matter what type of floor specialist you are, WOCA is ready to help you. Both so you will be professionally stronger and so you can assist your customers in the best way possible. We have, therefore, a row of tools in the drawer especially for you.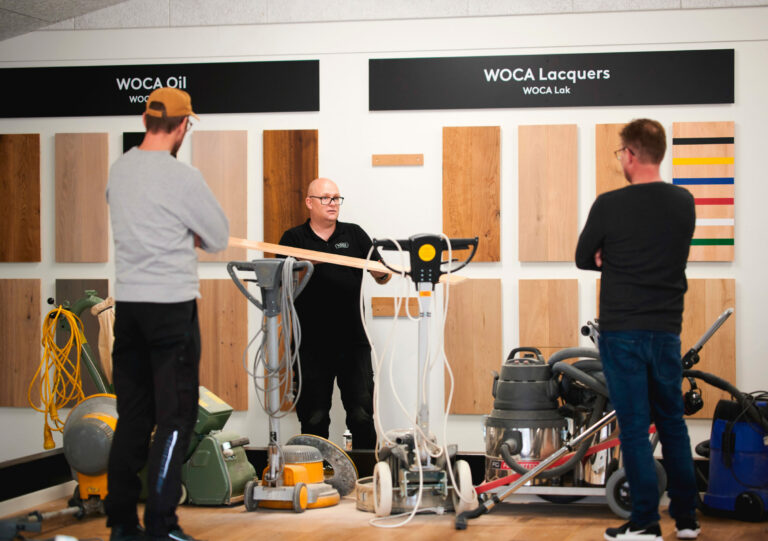 Know what solutions and products to choose
Be sharp as a razor for the best solutions
You know your customers and their challenges best.
But to continue to offer the best service it can sometimes be necessary to fill the toolbox with new inspiration and techniques.
We all need to learn new techniques and become professionally sharper.
You and your business can, therefore, book a workshop which we can design for precisely your needs.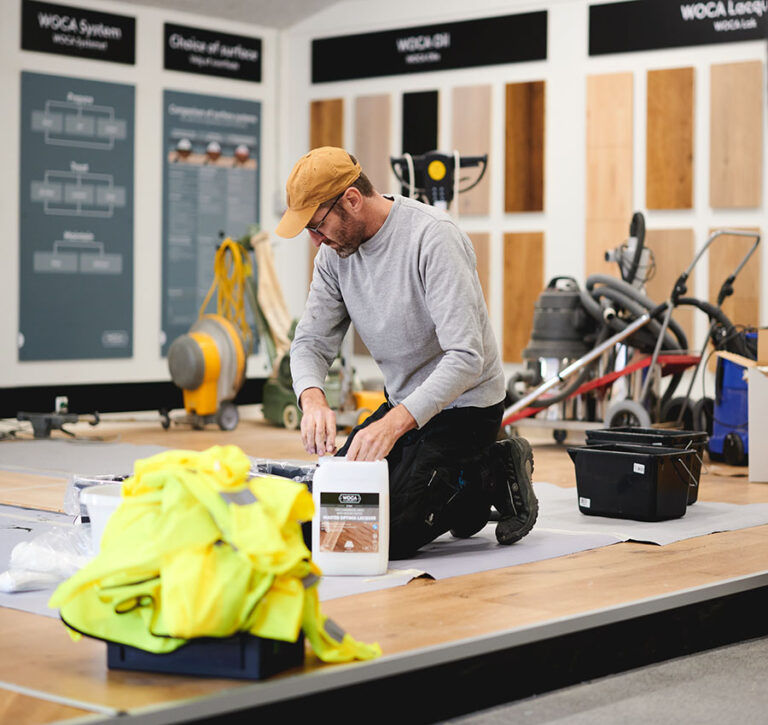 Adjusted to your neeeds
Get your WOCA workshop right here
Contact your local WOCA Denmark expert, we are ready to help, so the workshop suits your needs.
Let us plan the perfect workshop for your company.
Reach out and book a workshop