Research & Development
Our R&D team are true nerds with a passion and respect for wood as a living, breathing material and one of the most sustainable there is. They are specialists to the fingertips in each their specific area. Simply because they, like the rest of our corporation are passionate about creating the best and most sustainable solutions within care, maintenance and protection of wood.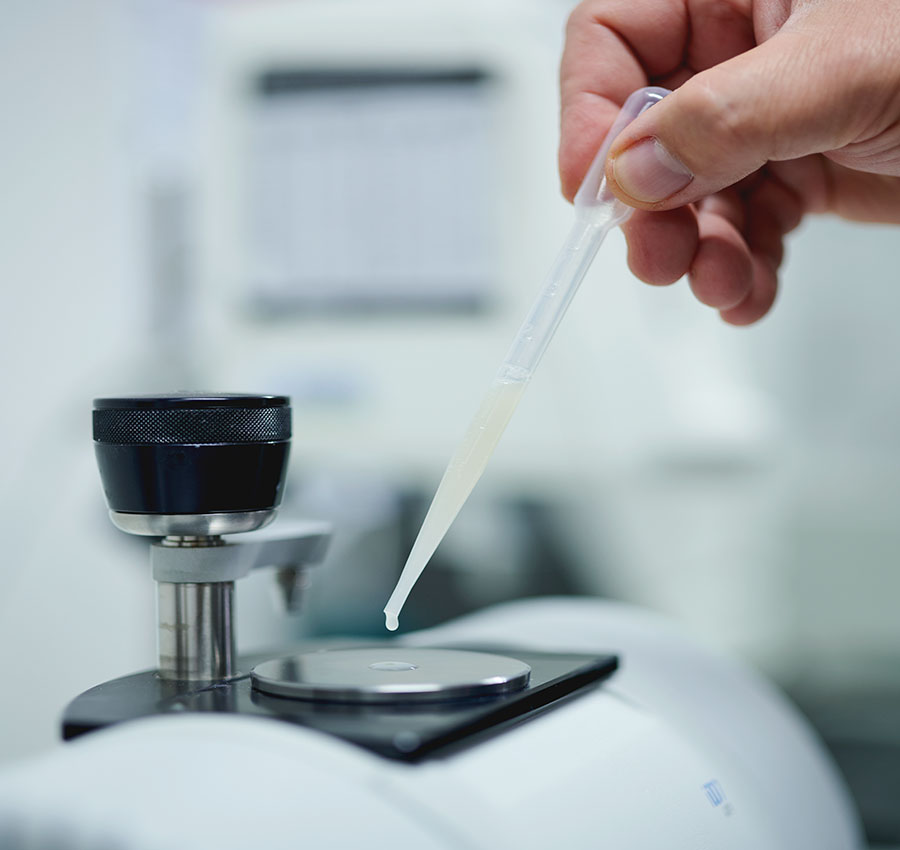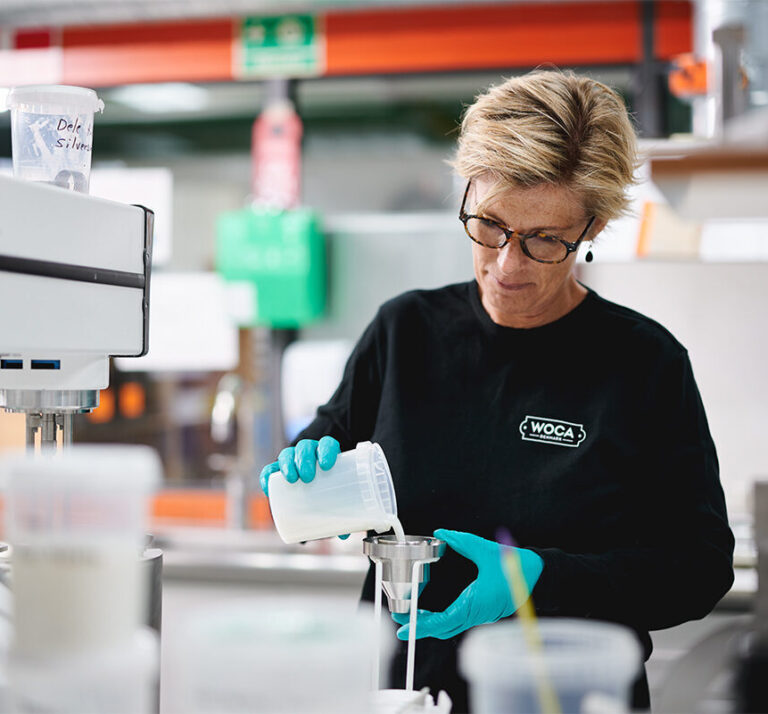 Development without compromise
Wooden floors, furniture, countertops, cladding, sheds and decks etc. It all needs protection to appear beautiful and last as long as possible.
We are  very dedicated when it comes to developing products for preparation, basic treatment, cleaning and maintenance of wood and other surfaces.
There is a special atmosphere, and you can almost sense the paasion and deication when you enter our R&D department. Because we never compromise with the quality of our products.
We combine passion, knowledge and experience when developing our products, so our clients always achieve beautiful, long lasting and sustainable results.
Explore our product range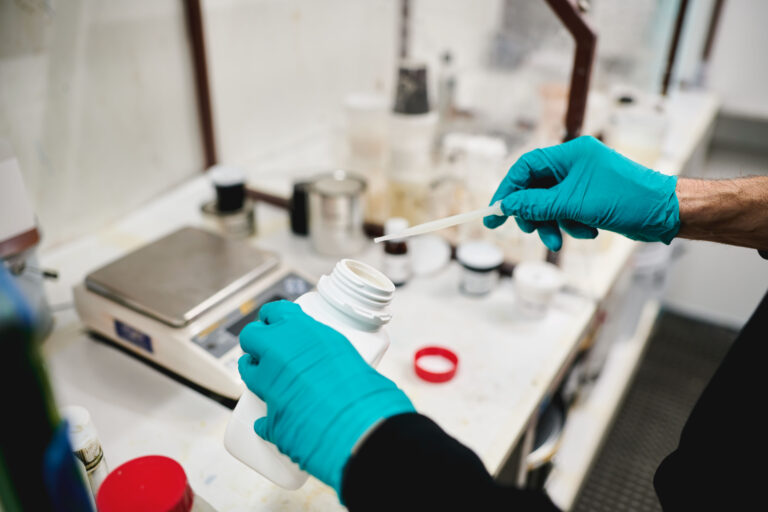 Sustainable solutions
No matter what wooden surface our products are created to protect, the basic idea is always the same. Uncompromising quality and an eternal search for more sustainable solutions is what drives us every day.
It might seem simple when the main tasks are to develop products for pre treatment, basic treatmeant, cleaning, care and maintenance og wood and other surfaces.
Read more about our sustainable background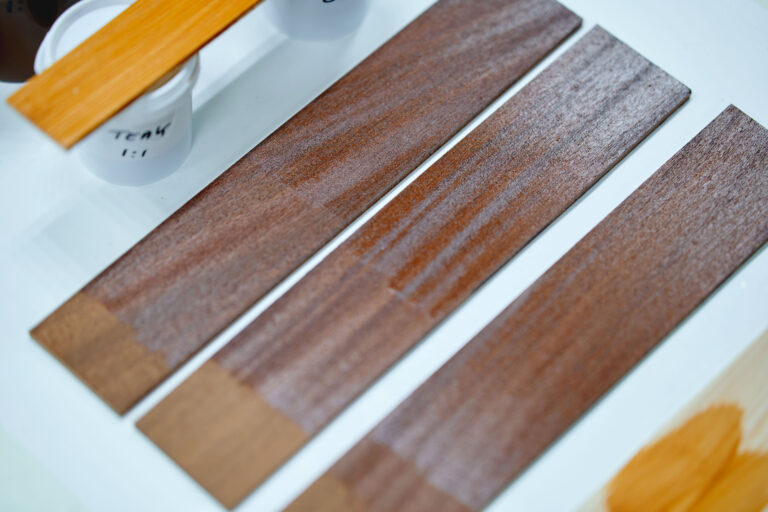 How we do it
How does the oil collaborate with the wood, what degree of abrasion resistance and shine does the lacquer deliver or how do we achieve a strong surface? Those are just fractions of the tasks in our R&D department.
We never compromise and always deliver our top effort in order to develop products and solutions of the absolute highest quality.
We constanly develop and test on both new and existing products in order to ensure our clients the best solutions possible.
Explore our wide range of products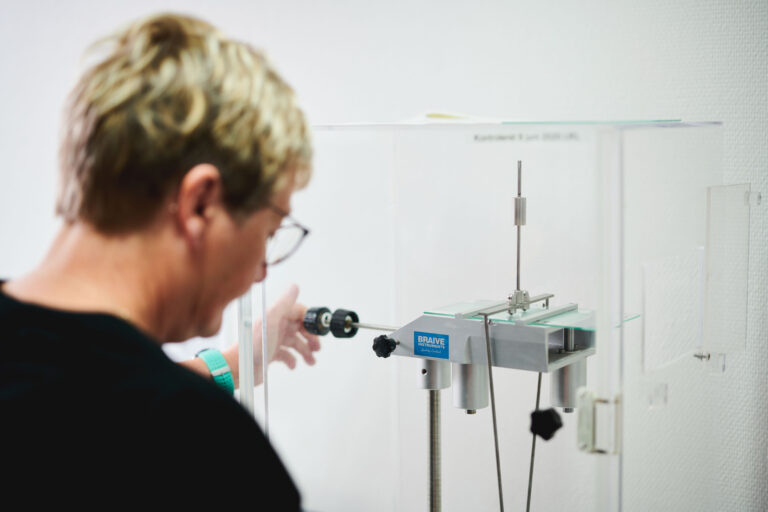 Thoroughness is a virtue
You can almost grasp the thoroughness. There is a sense of calm, dedication, and a deep concentration in our laboratory.
It is in our nature to protect and nourish wood, so it maintains its natural beauty, luster, and warmth – for as long as possible.
Testing is not only done in our own lab. Around the world our products are being tested by recognized laboratories, and we make a virtue out of living up to international norms and standards.